Etincelle (Spark) Eyang Mbeng Marie-Claire (Bwiti, Gabon, Africa)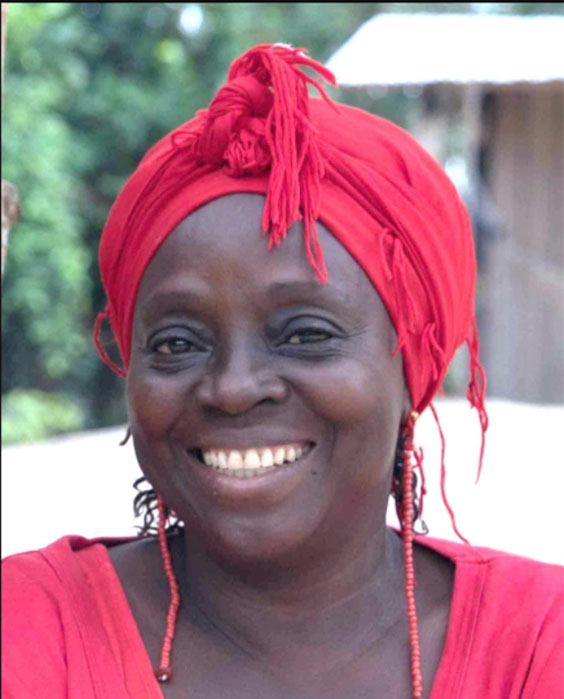 Etincelle (Spark) is her initiate name. She is a Nima (equivalent of shamans in Gabon), and she recognizes herself as a guide with a desire to "rekindle the flame in each of us".  She realizes that "only the effort exists!   She proposes that we experience Unity on an inspired rhythm of the flora and fauna of the great rainforest of Gabon.
Raised to village life, she learned the traditional dances. During her secondary studies she met the sacred wood in 1978 and understood what she has always known in the background: the world is much larger than in books! Marie-Claire meets her husband at the age of 22, a Frenchman also initiated to the sacred wood. They decided with their three children to create a traditional village in 1998, this village is called "The City of the Source" near Libreville. Together they led for 15 years the traditional dance troupe "Mbeng N'tam" "Beauty and Prosperity" which will also accomplished nearly 200 shows in different countries.